Here is a selection of gigs for Thursday the 9th of February
Thursday the 9th of February 1978
Bondi Lifesaver, Bondi Junction. NSW - Johnny Dole & The Scabs and Cold Chisel
Dr Redbird's Medicinal Inn, North Sydney. NSW - Pat Drummond
Tiger Lounge aka The Tiger Room, Richmond. VIC - Skyhooks
Thursday the 9th of February 1984
Billboard, Melbourne. VIC - Little River Band
North Melbourne Football Club, Melbourne. VIC - Ted Mulry Gang (TMG)
Thursday the 9th of February 1989
Annandale Hotel, Annandale. NSW - Tall Shirts
Cambridge Tavern, Fairfield. NSW - Swingshift
Hopetoun Hotel, Surry Hills. NSW - Vrag and Interstellar Villians
Hotel Manly, Manly. NSW - Kizum and The Bombers
How this site works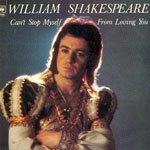 Do you remember William Shakespeare who sang My Little Angel? When he was plain old John Cave he was in a band called The Amazons. That band once had a bass player called Harry Brus.
Harry went on to play in Australian Crawl who had an album called Boys Light Up. That album was produced by David Briggs who was a guitarist in Little River Band. LRB had a drummer called Derek Pellici who was once in Blackfeather which also featured a bass player called... Harry Brus.
Now do you get it? It's all about the relationships and the "family tree" that make up the Australian Music Scene.
Contains: 2264 Bands, 3695 People, 2780 Recordings, 4338 Chart Listings, 215 Record Labels, 2306 Venues and 21895 Gigs
Featured Recordings
AC/DC
released the Album Back In Black in 1980.
more info here...
Buffalo
released the Album Average Rock N Roller in June 1977.
more info here...