Here is a selection of gigs for Tuesday the 7th of December
Tuesday the 7th of December 1976
Springwood Civic Centre, Springwood. NSW - Skyhooks
Bendigo Civic Centre, Bendigo. VIC - AC/DC
Tuesday the 7th of December 1982
Cardiff Workers Club, Cardiff. NSW - Little River Band
How this site works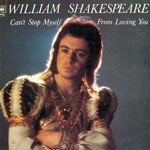 Do you remember William Shakespeare who sang My Little Angel? When he was plain old John Cave he was in a band called The Amazons. That band once had a bass player called Harry Brus.
Harry went on to play in Australian Crawl who had an album called Boys Light Up. That album was produced by David Briggs who was a guitarist in Little River Band. LRB had a drummer called Derek Pellici who was once in Blackfeather which also featured a bass player called... Harry Brus.
Now do you get it? It's all about the relationships and the "family tree" that make up the Australian Music Scene.
Contains: 2220 Bands, 3625 People, 2777 Recordings, 4292 Chart Listings, 215 Record Labels, 2276 Venues and 21412 Gigs
Featured Recordings
Icehouse (formerly Flowers)
released the Album Great Southern Land in October 1989.
more info here...
Little River Band
released the Album It's A Long Way There in 1978.
more info here...