Here is a selection of gigs for Friday the 12th of August
Friday the 12th of August 1977
Oxford Funhouse, Darlinghurst. NSW - Johnny Dole & The Scabs
Swansea Workers Club, Swansea. NSW - Cold Chisel
Friday the 12th of August 1983
Adam's Apple Bistro, Caringbah. NSW - Bankrupt
Arthurs Court - Wine Bar, North Sydney. NSW - Trader and The Desert Fox
Balmain Leagues Club, Balmain. NSW - Machinations
Blacktown Soccer Club, Blacktown. NSW - Dynamic Hepnotics
Bluegum Hotel, Waitara. NSW - Brian Bury & The Weathermen, Stupidity, and The Cockroaches
Campbelltown RSL Club, Campbelltown. NSW - The Radiators
Caringbah Inn, Caringbah. NSW - The Rams and Snake
Cronulla Workers Club, Cronulla. NSW - The Beast and Avion
Didi's - Brookvale Hotel, Brookvale. NSW - Gopher Broke
Governor's Pleasure, The Rocks, Sydney. NSW - Soft Toys and Le Club Foote
Greenfield Tavern, Greenfield Park. NSW - The Cuckoos and Uncanny X Men
Greengate Hotel, Killara. NSW - Alcan Zephyr
Helensburgh Workers Sports & Social Club Ltd, Helensburgh. NSW - Mad Gorilla
Paddington Green Hotel, Paddington. NSW - Groove Yard and Hoodoo Gurus
Padstow Park Hotel, Padstow. NSW - Bronx and Boss
Piccadilly Hotel, Kings Cross. NSW - Non Stop Dancers
Rest Hotel, Milsons Point. NSW - Pat Drummond
Royal Antler Hotel, Narrabeen. NSW - Forever Fifteen and Deckchairs Overboard
San Miguel Hotel, Cammeray. NSW - Sekret Sekret and The Scientists
Sefton Hotel, Sefton. NSW - QV's and Dee Minor and The Dischords
Selina's - Coogee Bay Hotel, Coogee. NSW - Fashions
Southern Districts Tennis Club, Leumeah. NSW - The Zarsoff Brothers
Springwood RSL Club, Springwood. NSW - Mother Goose
Sydney Cove Tavern, Circular Quay. NSW - Bel Aires
The Manzil Room, Kings Cross. NSW - Crystal Set and Soggy Porridge
The Tivoli, Sydney. NSW - Full Marks, Brenton Roberts Band, and Sharon O'Neill
Tourmaline Hotel, Vineyard. NSW - Birds Of Prey
Trade Union Club, Surry Hills. NSW - Espirito, Other Voices, Chit Chat, and Hunters & Collectors
War and Peace, Parramatta. NSW - Peculiar Clerk
Billboard, Melbourne. VIC - Russell Morris and The Rubes
Bombay Rock, Brunswick. VIC - Choirboys
Central Club Hotel, Richmond. VIC - Stephen Cummings
Council Club Hotel - aka Ritchies Nitespot, Preston. VIC - Broderick Smith Band and Kevin Borich Express
Cross Keys Hotel, North Essendon. VIC - Paul Kelly
De Marco's Hotel, Essendon. VIC - Stormy Monday
Melbourne Sports And Entertainment Centre, Melbourne. VIC - Midnight Oil
Pier Hotel, Frankston. VIC - Phil Manning's Rock & Roll Trio and Renee Geyer
Prospect Hill Hotel, Kew. VIC - No Fixed Address
Renown Hotel, Fitzroy. VIC - Matthew "Dutch" Tilders
The Venue, St Kilda. VIC - Kids In The Kitchen
Venetian Room, Hotel Francis, Melbourne. VIC - The Celibate Rifles
Village Green Hotel, Mulgrave. VIC - Mike Rudd
Friday the 12th of August 1988
Melbourne Sports And Entertainment Centre, Melbourne. VIC - Little River Band
Friday the 12th of August 1994
The Roxy, Fortitude Valley. QLD - Hateman, Supersuckers, Front End Loader, and Killdozer
Friday the 12th of August 2011
St Marys Rugby League Club, St Marys. NSW - Mad Cow
How this site works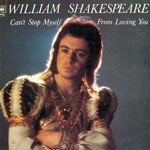 Do you remember William Shakespeare who sang My Little Angel? When he was plain old John Cave he was in a band called The Amazons. That band once had a bass player called Harry Brus.
Harry went on to play in Australian Crawl who had an album called Boys Light Up. That album was produced by David Briggs who was a guitarist in Little River Band. LRB had a drummer called Derek Pellici who was once in Blackfeather which also featured a bass player called... Harry Brus.
Now do you get it? It's all about the relationships and the "family tree" that make up the Australian Music Scene.
Contains: 2254 Bands, 3658 People, 2778 Recordings, 4292 Chart Listings, 215 Record Labels, 2299 Venues and 21663 Gigs
Featured Recordings
Mondo Rock
released the Album Boom Baby Boom in 1986.
more info here...
The Angels
released the Album No Exit in 1979.
more info here...