Here is a selection of gigs for Thursday the 17th of June
NSW
1976
Fiddler's Vine Winebar, Cronulla - Toons
1982
Grange Wine Bar, Campbelltown - Peculiar Clerk
Newcastle Workers Club, Newcastle - Cold Chisel
Old Windsor Tavern, Sydney - Pat Drummond
VIC
1982
Aberdeen Hotel, Fitzroy Nth - Dynamic Hepnotics
Billboard, Melbourne - Brenton Roberts Band
Chevron Hotel, Melbourne - Dear Enemy
Council Club Hotel - aka Ritchies Nitespot, Preston - Eurogliders and Mondo Rock
Cross Keys Hotel, North Essendon - Broderick Smiths Big Combo
Jump Club, Collingwood - Machinations and The Reels
London Tavern, Caulfield - Billy Miller's Great Blokes
Pier Hotel, Frankston - Bengal Tigers and Heaven
Station Hotel, Prahran - Goanna
How this site works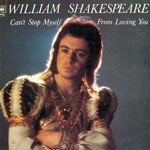 Do you remember William Shakespeare who sang My Little Angel? When he was plain old John Cave he was in a band called The Amazons. That band once had a bass player called Harry Brus.
Harry went on to play in Australian Crawl who had an album called Boys Light Up. That album was produced by David Briggs who was a guitarist in Little River Band. LRB had a drummer called Derek Pellici who was once in Blackfeather which also featured a bass player called... Harry Brus.
Now do you get it? It's all about the relationships and the "family tree" that make up the Australian Music Scene.
Contains: 2197 Bands, 3592 People, 2770 Recordings, 4260 Chart Listings, 215 Record Labels, 2271 Venues and 20607 Gigs
Featured Recordings
Little River Band
released the Album First Under The Wire in July 1979.
more info here...
Cold Chisel
released the Album Circus Animals in 1982.
more info here...