Here is a selection of gigs for Monday the 25th of January
VIC

1982

Grainstore Tavern, Melbourne - The Models
Macy's - Her Majesty's Hotel, South Yarra - The Runners
Prospect Hill Hotel, Kew - Young Home Buyers

1988

Corner Hotel, Richmond - Sunnyboys
Forester's Arms Hotel, Oakleigh - Geisha
Sandown Park Hotel, Noble Park - Chantoozies
Village Green Hotel, Mulgrave - Hunters & Collectors
How this site works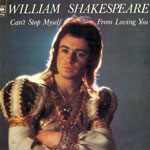 Do you remember William Shakespeare who sang My Little Angel? When he was plain old John Cave he was in a band called The Amazons. That band once had a bass player called Harry Brus.
Harry went on to play in Australian Crawl who had an album called Boys Light Up. That album was produced by David Briggs who was a guitarist in Little River Band. LRB had a drummer called Derek Pellici who was once in Blackfeather which also featured a bass player called... Harry Brus.
Now do you get it? It's all about the relationships and the "family tree" that make up the Australian Music Scene.
Contains: 2180 Bands, 3578 People, 2770 Recordings, 4260 Chart Listings, 215 Record Labels, 2243 Venues and 19738 Gigs
Featured Recordings
INXS
released the Album Underneath The Colours in October 1981.
more info here...
AC/DC
released the Album Live in 1992.
more info here...