Here is a selection of gigs for Tuesday the 2nd of March
NSW

1982

Illinois Hotel, Five Dock - Pat Drummond
Sydney University, Sydney - The Dugites and The Lonely Hearts

VIC

1982

Chevron Hotel, Melbourne - Mick Pealing and The Ideals
Collendina Hotel, Ocean Grove - Marcia Hines
Eureka Hotel, Geelong - Ayers Rock
Fountain Inn, Port Melbourne - Mike Rudd & The Heaters
Prospect Hill Hotel, Kew - Redgum
Waurn Ponds Hotel, Geelong - John Farnham
How this site works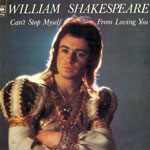 Do you remember William Shakespeare who sang My Little Angel? When he was plain old John Cave he was in a band called The Amazons. That band once had a bass player called Harry Brus.
Harry went on to play in Australian Crawl who had an album called Boys Light Up. That album was produced by David Briggs who was a guitarist in Little River Band. LRB had a drummer called Derek Pellici who was once in Blackfeather which also featured a bass player called... Harry Brus.
Now do you get it? It's all about the relationships and the "family tree" that make up the Australian Music Scene.
Contains: 2182 Bands, 3578 People, 2770 Recordings, 4260 Chart Listings, 215 Record Labels, 2256 Venues and 20121 Gigs
Featured Recordings
INXS
released the Album Switch in November 2005.
more info here...
Split Enz
released the Album True Colours in June 1980.
more info here...